33 Years Experience


on Polish insurance market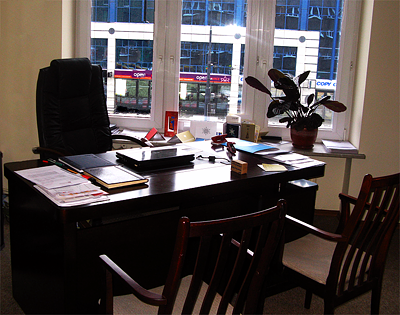 About us
LAB-BROKER Ltd. started in 1991 as an insurance broker aiming at providing a broad spectrum of insurance solutions and services, always advancing the interests of its customers, not insurance companies. From its onset, LAB-BROKER was specialising in the builders' risk insurance (CAR/EAR), which was very little known on the Polish market at that time. Due to its specialisation and the ability to provide professional service in English, LAB-BROKER provided insurance solutions for construction projects realised in Poland and financed by foreign capital.
We also organised and carried out technical insurance trainings (in accordance with the Munich Re standards) for different insurance and building companies.
Among our other achievements that we are pride of was the implementation of innovative solutions concerning the full civil liability cover for hospitals, medical institutes and medical staff in 1998 - even before the reform of Polish health service was introduced.
Contractors' All Risk
LAB-BROKER is a provider of insurance and risk management services to the construction industry. Acting for contractors, employers, construction professionals and project financiers, we offer the following products and solutions:
Contractors whole account covers.
Individual covers.


- Construction all risks.
- Employer's liability.
- Third party liability.
- Advanced loss of profits.


Guarrantees / bonds.
Latent defects.
Consultancy.
Claims services.
Environmental / pollution.
Completion risks.
Political risks.
Professional indemnity.
Health Insurance
Thanks to an extensive offer of health care covers with a wide range of top quality medical services our clients can choose between insurance covers which suit their needs and decide on a solution which is affordable.
We offer insurance solutions for companies wishing to provide medical care for their employees, ranging from primary health care to full healthcare coverage including hospitalisation. Additionally, we provide comprehensive solutions for complying with the statutory duty to provide occupational health care for employees.
Medical cover package offers 5 standard insurance options with different scopes of coverage. The options include individual covers which provide medical care for employees, management or family covers in which insured and their families are entitled to health benefits.
Other groups of insurances:
Property.
Marine / cargo.
Third Party Liability / Public Liability.
Tenders for insurance services according to Polish law.